Equity for Punks is live! Click here to find out more about investing in BrewDog.
November is here, and as the uneaten Halloween candy is put back in the cupboard for next year (right?) the long run-in to Christmas begins. To ease you into that festive mood, this week ends with a bumper beer and cider release, featuring the return of two of our very own Christmas crackers. We also have new and returning classics from BrewDog OverWorks, a multi-lingual collaborative cider from Hawkes and a mixed case of winter warmers perfect for these newly-darkened evenings.
Also, don't forget today (Friday 1st November) sees our UK-wide Toppling Goliath showcase in our bars – and the start of our Month of Darkness. So buckle up for another week of incredible new beer!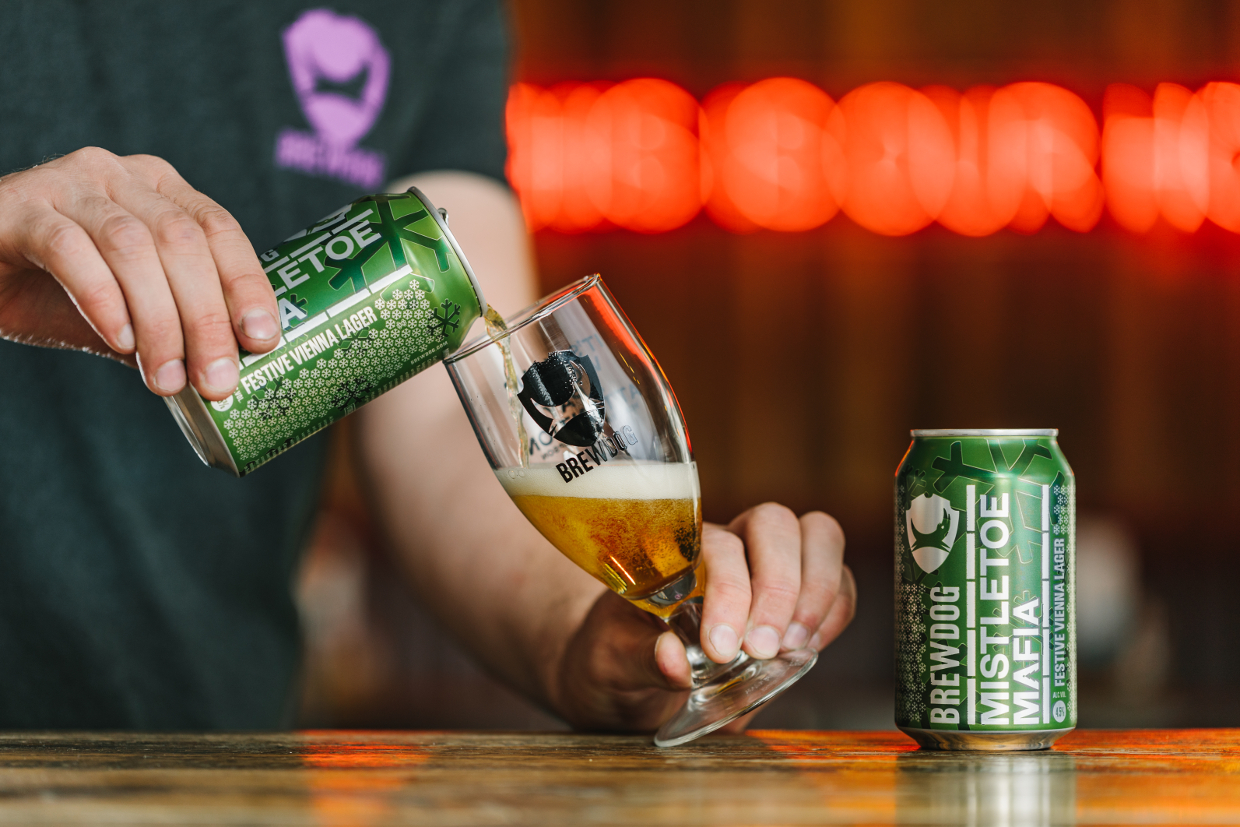 Mistletoe Mafia
You can buy Mistletoe Mafia online in 4x330ml cans here
First up this week, we waltz into Christmas with our festive Vienna Lager. Debuted last year, this toasty amber lager returns and is once again powered by continental malt and European hops. Mandarina Bavaria, Saphir and Tettnang give oranges and lemons on the nose, before the appearance of the biscuity bread crust flavours arrive from the malt to round out this session-strength Christmas classic. The countdown to the big day starts here.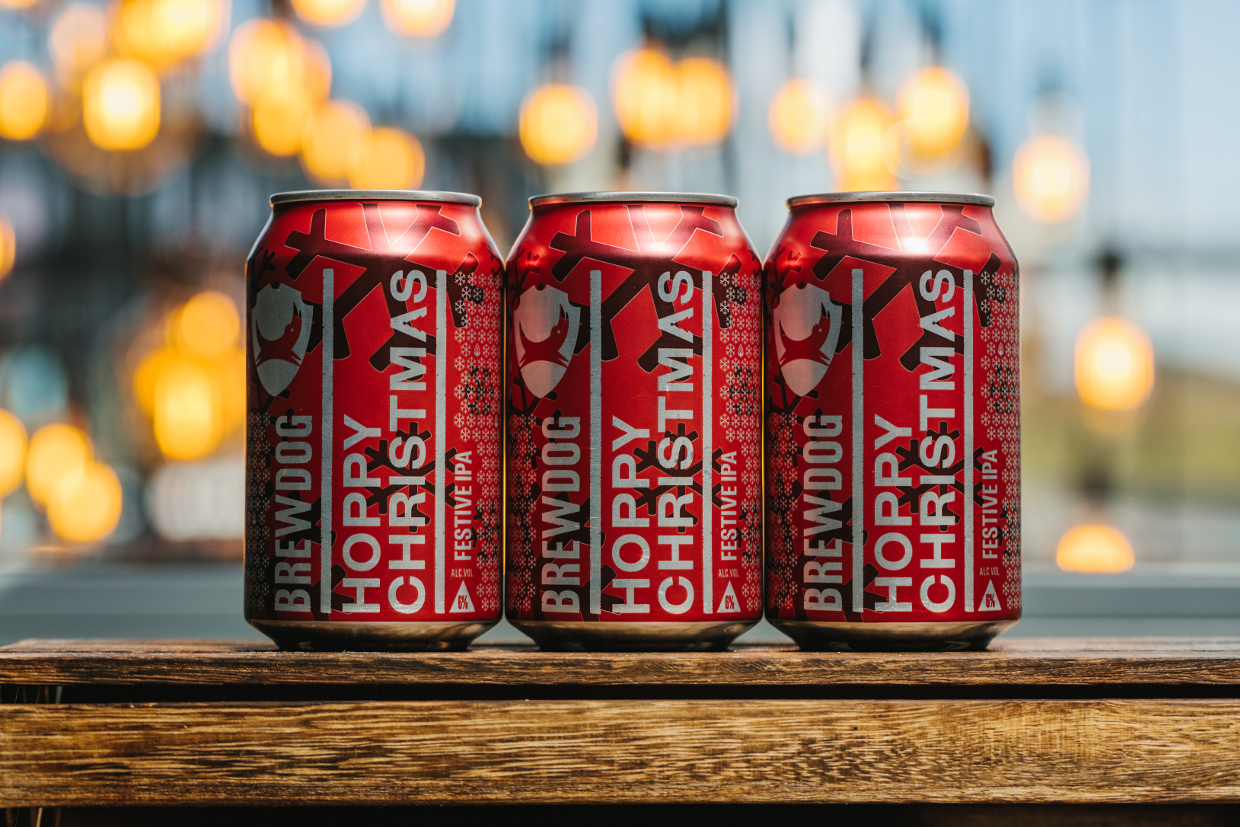 Hoppy Christmas
You can buy Hoppy Christmas online in 4x330ml cans here
Launching alongside Mistletoe Mafia is our seasonal Simcoe sled ride, Hoppy Christmas. Bringing citrus by the sackload, it glories in the resinous, piney flavour that results from one of our favourite hops. A eulogy to summers departed, this single-hopped festive IPA features tangy citrus, papaya and pineapple, but also, in a reflection of the trees we'll all soon be making room for – a big hit of resin. Get that pine fix in early.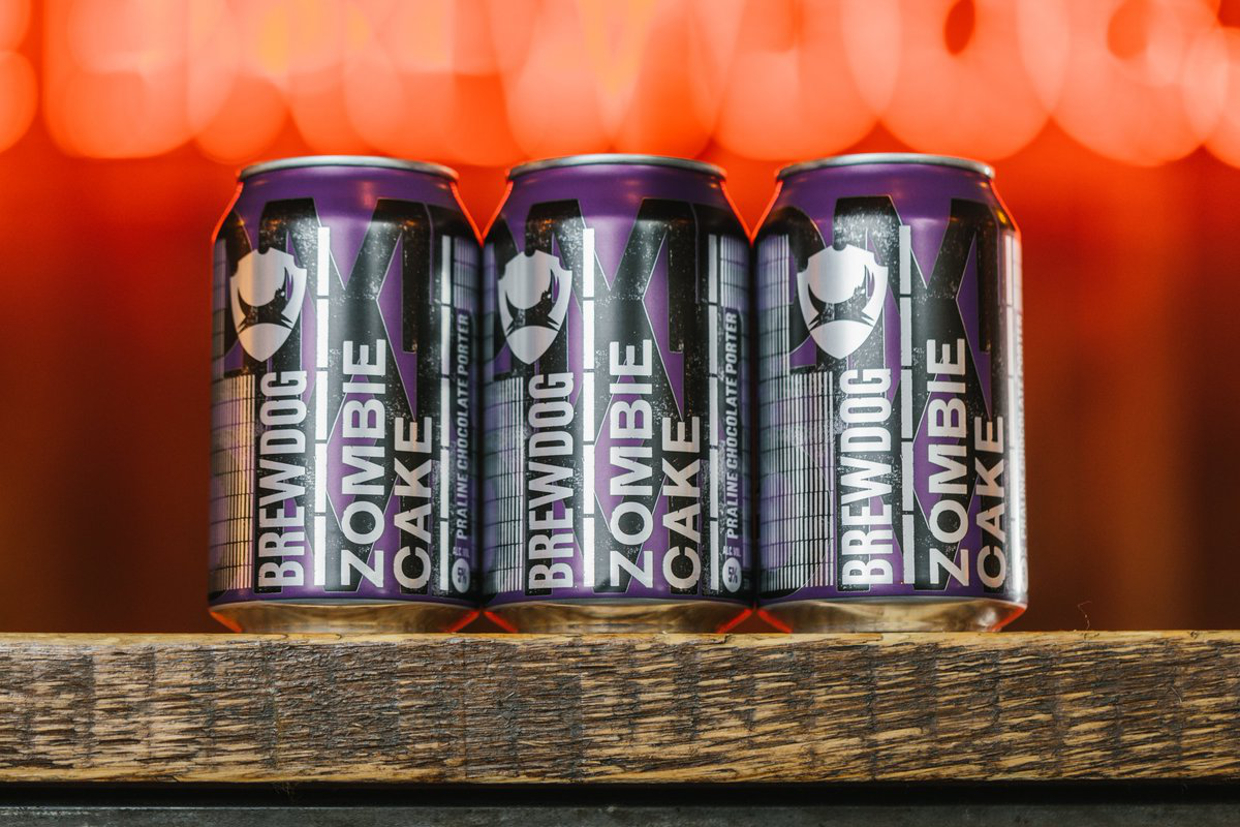 BrewDog's Winter Mix Pack
You can buy BrewDog's Winter Mix Pack online here
Winter is coming (if not already here), so with the ice, snow and biting winds to contend with you'll need more than a few great beers to get you through. To give you a fighting chance we have compiled this ten-can mixed case featuring our best winter warmers and classic BrewDog Headliners in a single pack. If you need to hunker down with something, make it these beers, perfect for the season.
Our Winter Mix Pack contains two each of the following; Punk IPA, Lost Lager, Zombie Cake, 5AM Saint and Hazy Jane. Cheers!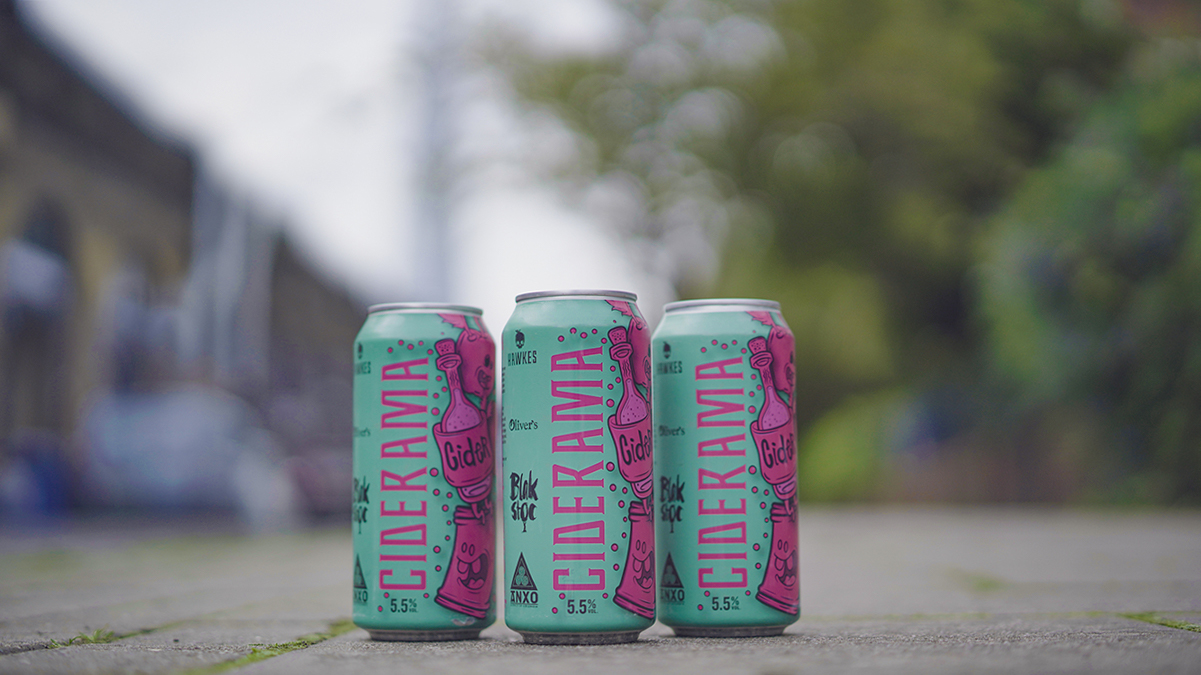 Hawkes Ciderama Collaboration
You can buy Hawkes Ciderama Collab online here
This year saw the inauguration of Hawkes Ciderama – London's very own craft cider festival. To celebrate and re-live the moment, Hawkes have worked with three of the great and the bold modern cider tribes on this multi-lingual melting pot of innovation. Anxo brought barrel-fermented Bramley, Oliver's Cider counterbalanced with super-tannic Herefordshire and Blakstoc selected a mix of orange peel, coriander, sea salt and hops to finish the cider with a Euro-Gose twist. A truly remarkable celebration of cider, from four of the very best exponents of the art.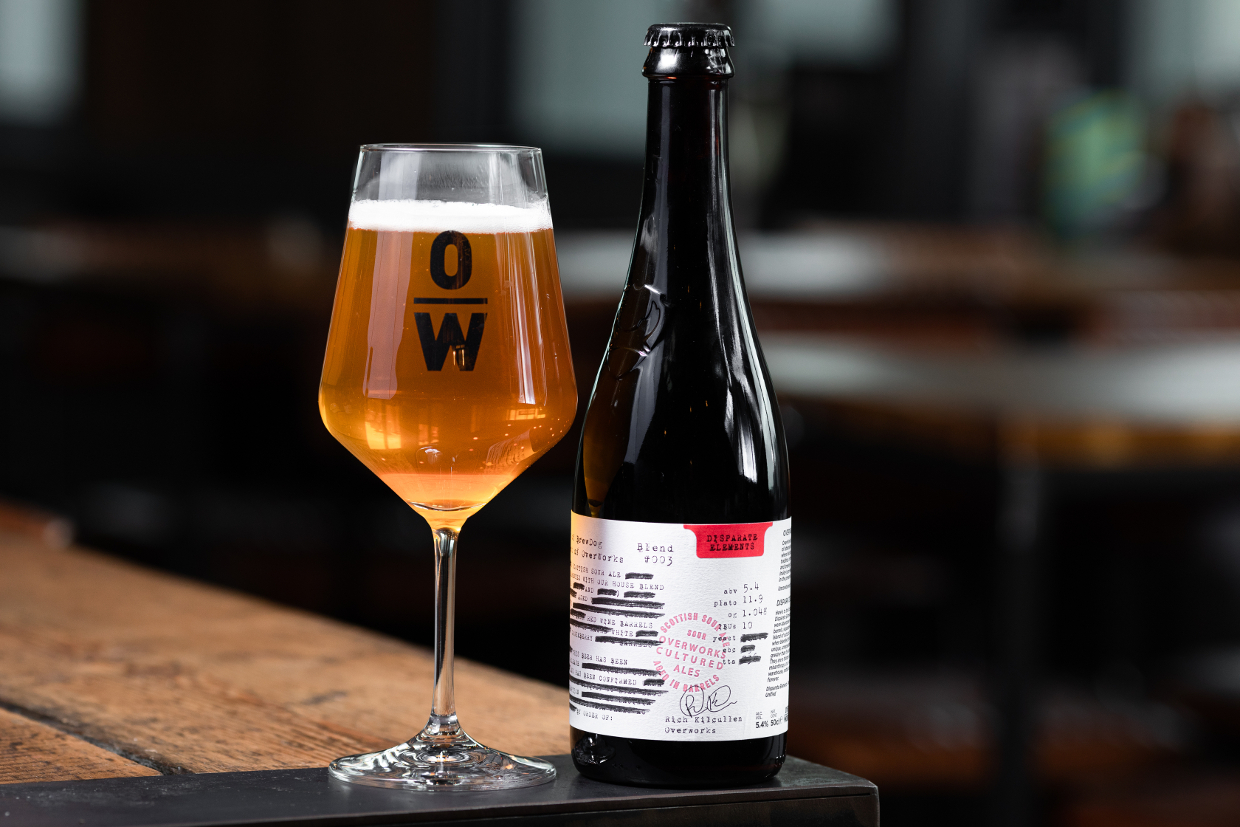 BrewDog OverWorks Disparate Elements #3 and #4
You can buy BrewDog OverWorks Disparate Elements #3 online here
You can buy BrewDog OverWorks Disparate Elements #4 online here
We also have online recent releases from BrewDog OverWorks – including the return this week of the mighty Cosmic Crush Raspberry [LINK] – with the second half of the four-strong line-up of the OverWorks Disparate Elements range. These refined, blended sours are created by selecting the best from the OverWorks barrel store and using all the skill our cellar guardians possess to call up these barrels and blend them into true one offs – Disparate Elements.
#3 is a barrel-aged gooseberry Scottish sour, leading with a delicate, tannic base from the wood. Vinous and dry, when refermented with white gooseberries it receives a point of balance to the oaky wood character from the naturally sharp and sweet berries. The OverWorks signature funky, complex flavour then runs to a bone-dry finish.
#4 is a colossal beast – a peach and Habanero Scottish sour aged in Sangiovese wine barrels. The latter were the starting point; select Sangiovese wine barrels were blended for a unique Brett-forward spiciness and stone fruit acidity. To enlighten these elements the beer was fermented on sweet whole peaches and then infused with habanero peppers. Juicy, funky and with citrusy heat this is a modern winter warmer like no other.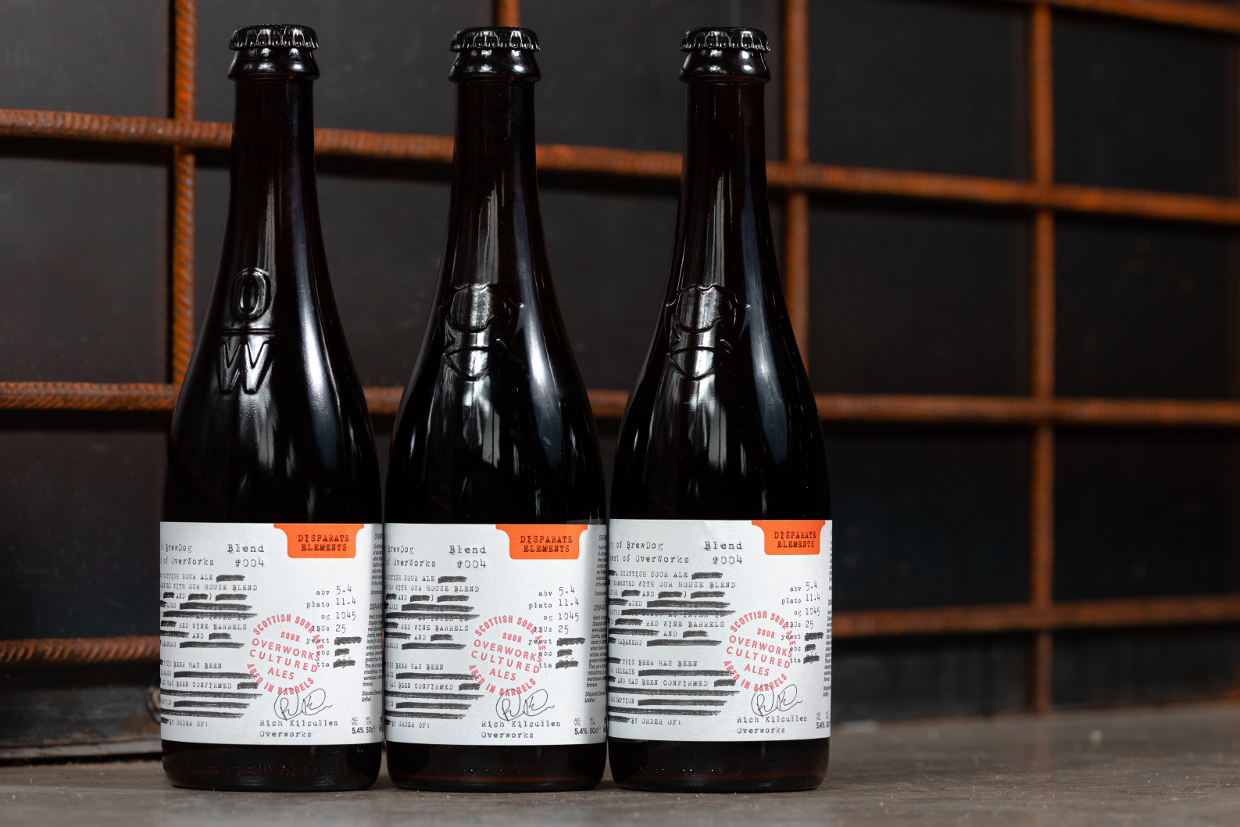 You can check out all of our latest beer releases online here and if you head to one of our UK BrewDog Bars tonight (Friday 1st) don't forget that from 6pm they will be pouring beers from the brewery recently ranked at #7 in the world by users of RateBeer – Toppling Goliath. As if this week wasn't a big enough one for beer (and cider) already.
Equity for Punks is live! Click here to find out more about investing in BrewDog.
IMPORTANT NOTICE: Investments should only be made on the basis of information in the prospectus available at www.brewdog.com/equityforpunks. The value of investments can go down as well as up and invested capital is at risk.