BREWDOG USA REOPENING PLAN
As restrictions begin to lift across the country our team at BrewDog has been hard at work developing a way for us all to come together over a pint of beer. Safety, consistency, and comfort in our incredible bars for staff and customers is paramount. So in addition to following state recommendations, we're also implementing our own measures to keep everyone healthy and able to enjoy a cold one together.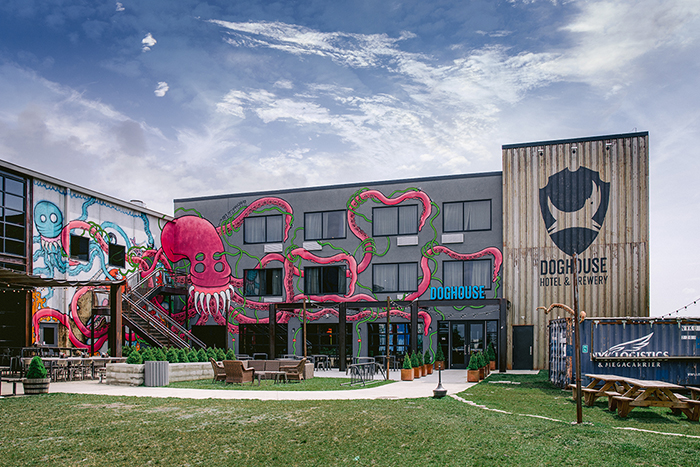 BAR OPENINGS + HOURS
At this moment in time, all BrewDog bars with the exception of BrewDog Short North are operating to-go food and beer orders. All locations in operation are open 11a-8p daily! Keep up with bar social accounts for specials, beer releases, and ordering details!
DogTap Columbus


Patio + Merch area open May 15
Indoor dining begins May 21

BrewDog Franklinton

Patio + rooftop open May 15
Indoor dining begins May 21

BrewDog Cincinnati

Patio + rooftop open May 15
Indoor dining begins May 21

BrewDog Indianapolis

Togo beer and food available now
Patio and indoor spaces open on June 1

BrewDog Pittsburgh

Togo beer and food available now
Patio and indoor spaces open on June 5

BrewDog Short North
DogHouse Hotel + Kennels
SAFETY PRECAUTIONS
Our People
Every BrewDog staff member will perform a symptom check before reporting to work. While here, our employees will wear masks, maintain the recommended 6ft distance wherever possible, and utilize barriers when not possible. The kitchen has been reconfigured to meet these distancing guidelines while still whipping up some of the best food in town. And, of course, frequent handwashing is required of our staff.
Our Spaces
Tables have been arranged to maintain optimal distance between our customers and entry and exit points have been established to control the direction of traffic. Barriers have been created where distance is harder to maintain and previously self-service items (like silverware) have been removed from the tables. In addition to daily cleaning and sanitation, high touch surfaces will be sanitized every 15 minutes.
Contactless ordering will be offered at the BrewDog Now webpage or the BrewDog Now app (available soon on both Apple and Google). On launch May 15 the service will work for to-go orders with an update for tableside service forthcoming ASAP.
Our Customers
We ask that all customers experiencing any symptoms related to COVID-19 kindly stay home and order delivery through one of the many apps we work with! Guests will order from their table rather than approaching the bar and will have access to handwashing and sanitizing supplies throughout the dining area. While masks are not required we highly encourage anyone joining us in our bars to wear one for the safety of others, if not themselves.
THE BREWDOG MASK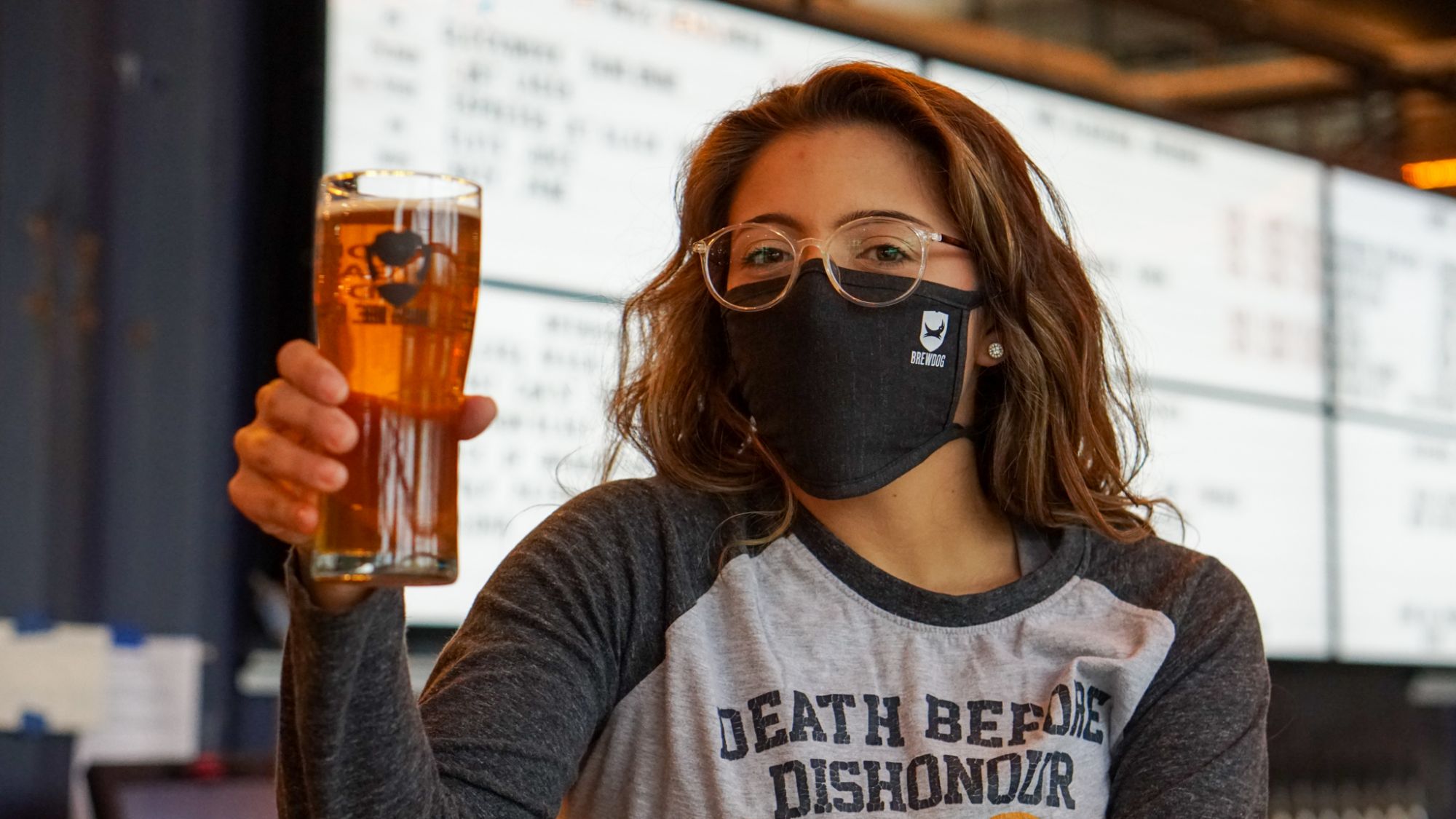 In these times, we all are doing what we can to support our community and stop the spread of coronavirus. We've provided our staff with super soft reusable masks for their use at work or when they need to leave the safety of home. These are available to the general public for purchase, and for every mask you buy, BrewDog donates one to the local YMCA homeless shelters. So not only will you be comfortable and safe in your BrewDog mask, but you can buy it knowing you've helped some of the city's most underserved residents.
You can purchase a mask (and donate another) here.