Our favorite day in the BrewDog calendar has come and gone, yet again, and we can shout-out-loud with absolute certainty, "THIS WAS THE MOST EPIC AGM TO DATE."
7,000+ Attendees
200+ beers
29 Guest Breweries
13 Food Trucks
11 Tastings
2 Stages
11 Bands
Before we dive deep into what made our #PunkAGMUSA2019 so epic in full beery details, we owe a massive "THANK YOU," to our Equity Punks - The soaring leaders of the pack who believed in BrewDog's Beery Dream at the get-go. Equity Punks, your investment means the world to us, and we hope you had the most epic time at AGM.
To many, many more AGM's. Take a peek below at this year's 'Hot Ticket" AGM items:
Tastings & Guest Breweries:
At a record high for AGM, we bagged 29 Guest Breweries, with 200+ different beers and 11 different Taste Panels. This year, we spiced up our formatting to include 3-4 Guest Breweries to present a guided tasting of their selected beers, amongst the panel. There was lots of laughing, gnarly questions, and high-ABV brews. Some stellar shout-outs include: The Answer's "Jinxy Cat," Cigar City's "Xquic," Nocterra's "Makulu" and Hawke's "Slam Funk" cider.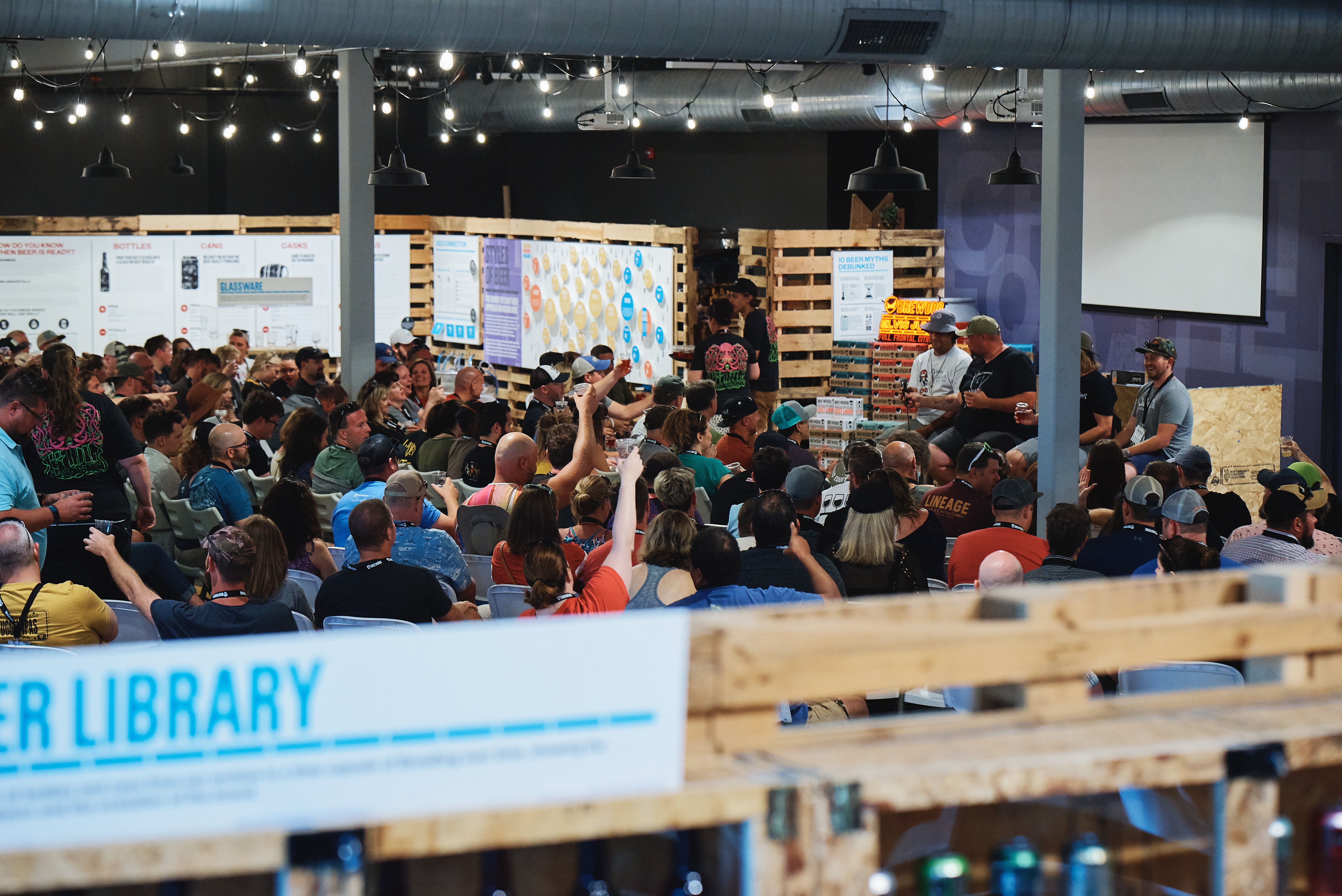 James + Martin Biz Chat:
Each year, James and Martin share some massive news with our EFP community. A few bits of this news included: BrewDog Distilling coming soon, a new DogTap Columbus attraction (can you say mini-golf), Hawkes Cider USA, and new bar updates for #BrewDogPitt and #BrewDogIndy.
Music @ DogTap & Brewery Stage:
This year, we doubled down on stages and bands for AGM, and it was totally epic. The DogTap stage featured WYD, Parker Louis, Diet Cig, Yowler and Kevin Davison, featuring Manchester Orchestra bandmates. Brewery Stage kicked-off the festival with Counterfeit Madison, ending with a very packed backyard for Caamp and Manchester Orchestra – Including a firework finale, of course.
Hawkes Cider:
It's official, Hawkes Cider is here, and we're all absolutely losing our wits over it. Hawkes USA will be dropping three new Hawkes flavors, including Slam Funk, Dead & Berried, and Doom & Bloom at the end of this year. Stay tuned for very own Ciderama Festival launching in the fall.
BrewDog Foundation:
We want to show that business can be a force for good, and that force can be harnessed by the local community. This year, your AGM ticket = one vote for our BrewDog foundation. At our EFP Tent, attendees had the opportunity to put their contribution to one of three local organizations: BrockStrong Foundation, Columbus Human Society and #StuffTheBackpack. With the winning total vote, 50% of our donation from AGM will go to the winner, BrockStrong Foundation, with Columbus Humane and #StuffTheBackpack each receiving a portion of the remainder.
That's a wrap! Thank you endlessly for your support, from day one, to today. Here's to the rest of 2019, and the brilliant madness we have prepared for you in 2020.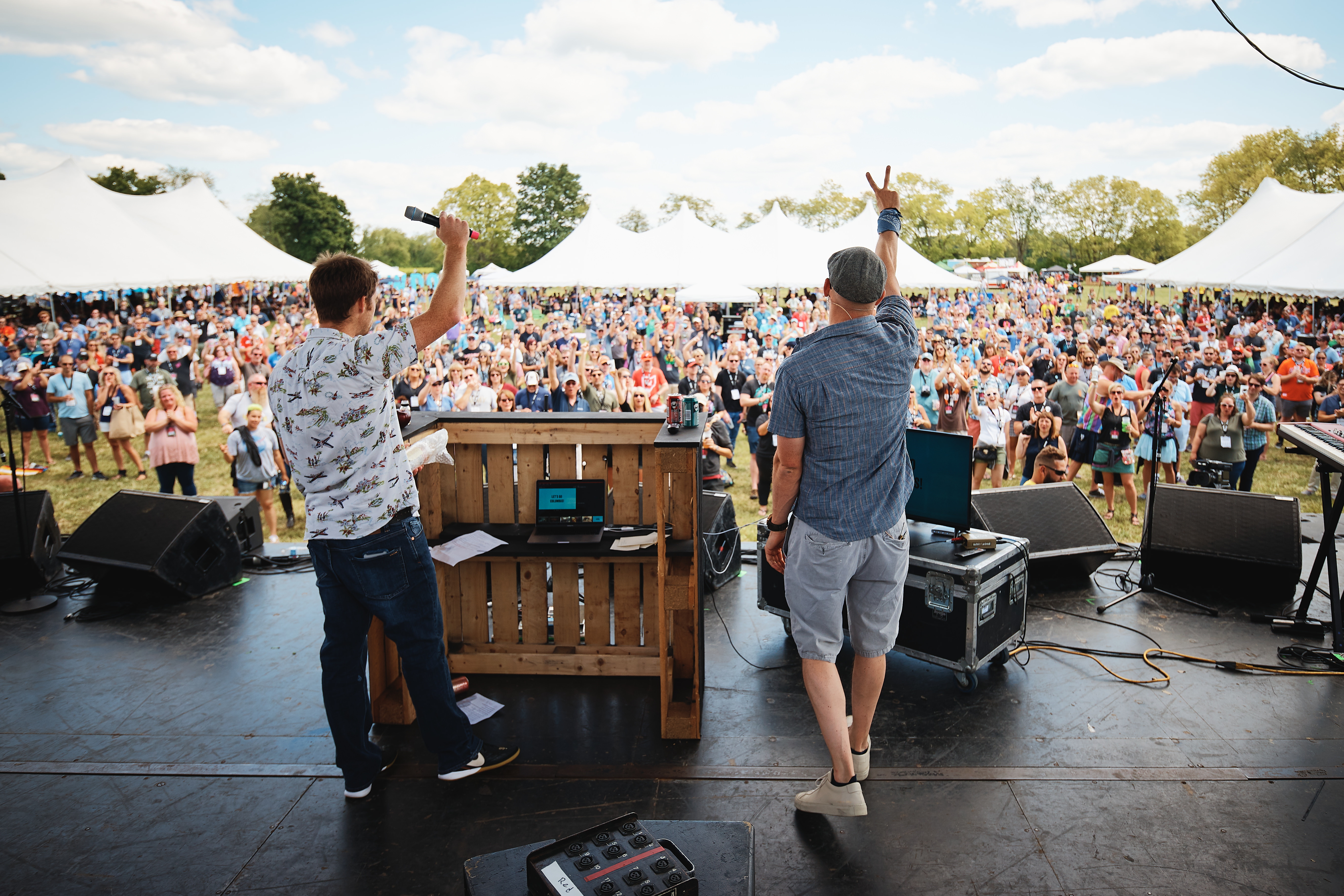 For question, comments or concerns, drop a note to hello@brewdog.com