Craft cider is on the rise like never before, as the entire industry is propelled forwards by those who want to break from the norm and make a difference. Beer and cider are natural partners – which is why we are psyched that our friends at Hawkes Cider are hosting a festival of world-class cider makers this month in Columbus, Ohio. We are joining forces in a unique way – get ready for a cider fest like no other!
The Hawkes USA Launch Party takes place at DogTap - Columbus, OH! – you can pick up your free tickets right here
Equity Punks! The good people at Hawkes are offering a FREE glass – Just be sure to snag your exclusive ticket via the link. There are only 200 available, so act fast!
Hawkes' inaugural US cider festival is set to take place at DogTap – a family friendly party for the whole crew. Tickets are FREE and guarantee you access to the best and rarest cideries in the world including the likes of Shacksbury, West End Cider, Cidergeist (by Rhinegeist), Mad Moon, Downeast, Angry orchard, Original Sin, B Nektar, and an Oliver's x Anxo collab!
Hawkes will be hosting tastings throughout the day, showcasing their new creations hitting the US market this month and some rarer barrels handcrafted in the UK. Our guest cideries, will also be highlighting the astounding depth that cider has to offer with some limited-edition brews – the festival will proudly host loads of US first pours of some truly exceptional craft cider.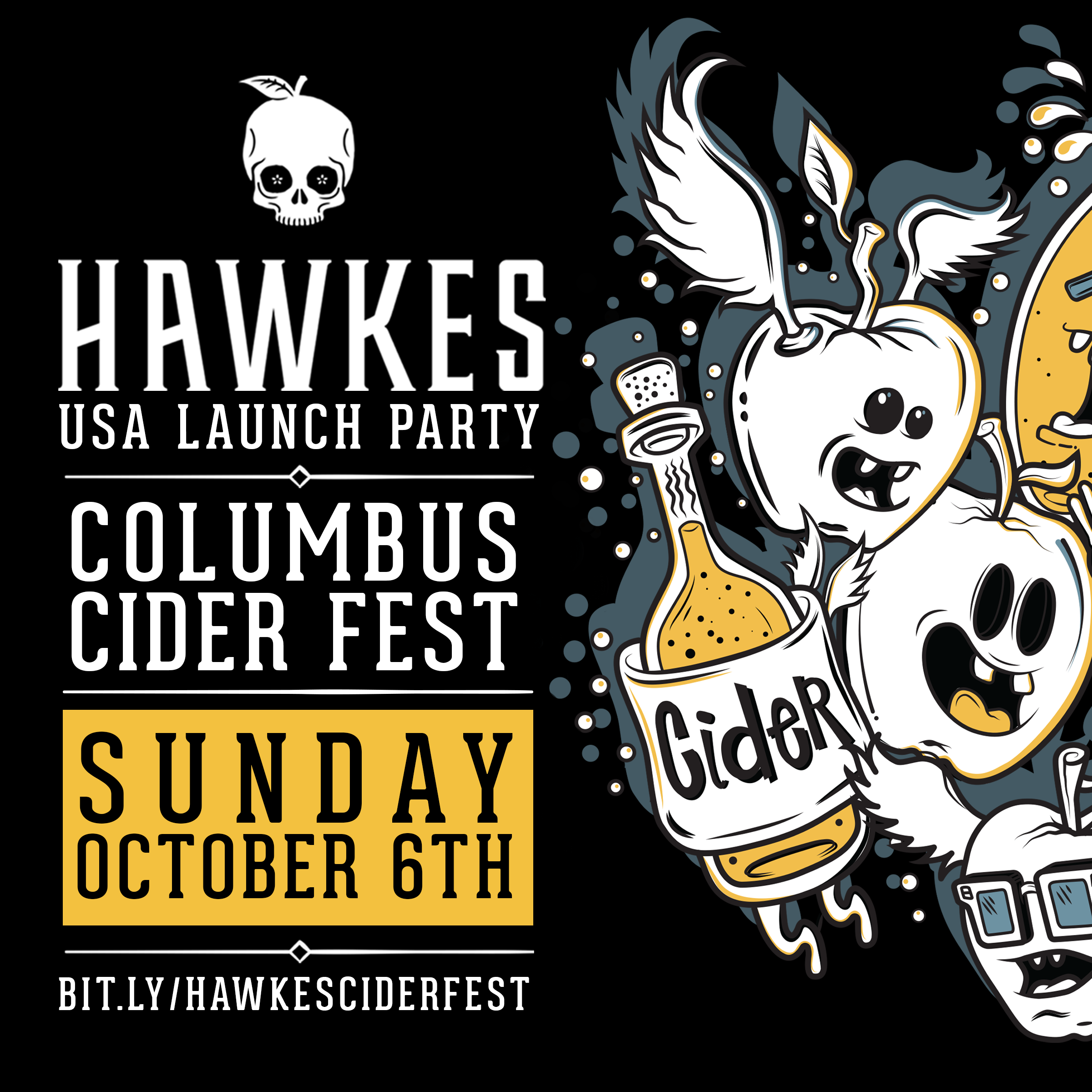 Alongside the cider, the festival also rocks a lineup of some of the best local music and food pairings especially paired for the party. This event runs a token system so don't forget to pick up a stash as you arrive.
You can pick up your tickets right here and the festival starts on Sunday 6th October 12pm – 7pm.
This is the apple lovers' pilgrimage to the wonderfully eclectic world of cider. If you love amazing food, great music and want to discover more about the humble apple, then Hawkes USA Launch Party is for you. See you there!