GETTING READY TO ROCK #PUNKAGMUSA2019
Hey BrewDog Crew - We're gearing up for the most epic BrewDog party of the year, and we cannot wait to show you what's up our sleeve. This weekend – on Saturday August 24th – the fourth annual beer, music and food festival takes place at our brewery in the Discovery City. Our Annual General Mayhem is back. And you're invited.
For 2019 it will be bigger, bolder and beerier. We've doubled down on beer, breweries, food, music, activities, and more.
Equity Punks - pick up your tickets here
General Entry tickets are also available here!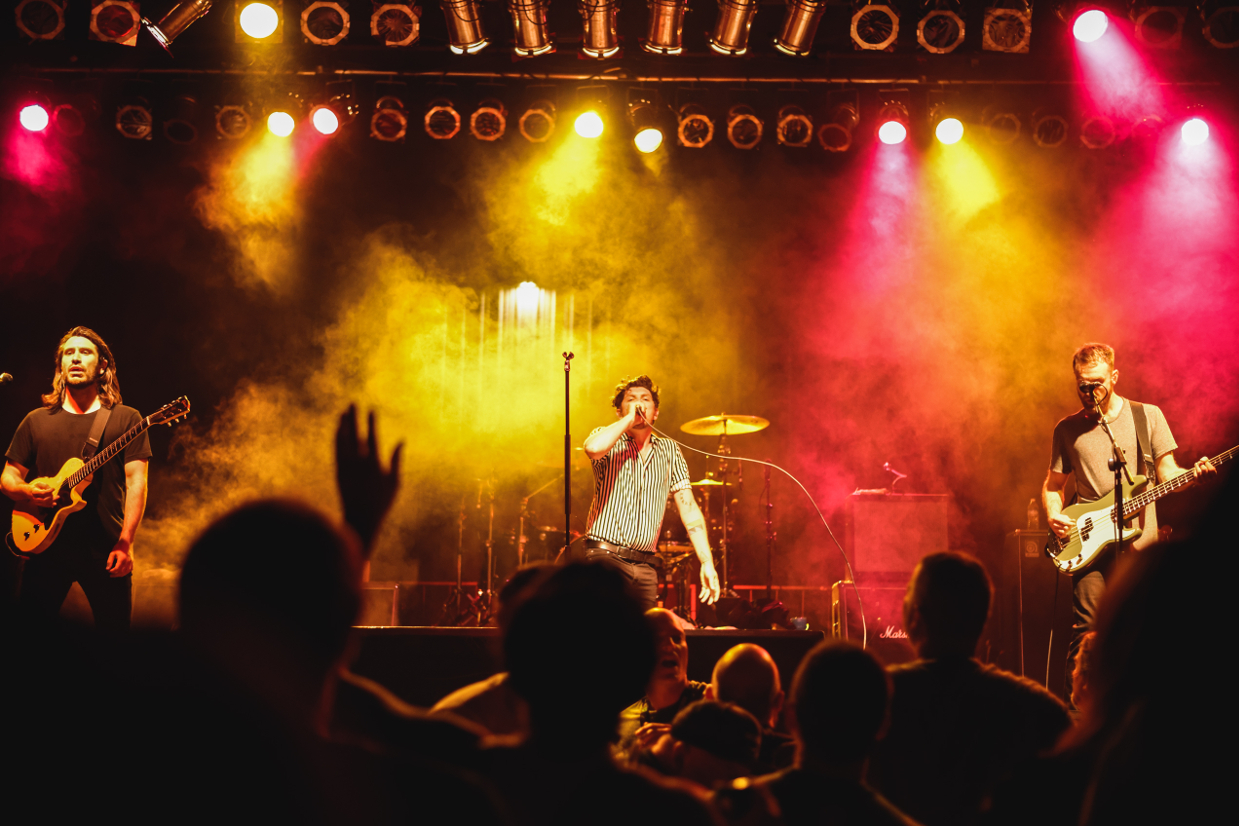 If you aren't familiar, every year we throw a festival at our Ohio brewery to celebrate our Equity Punk Shareholders, our community, and the world of craft beer. It is the best day in our US calendar and we can't quite believe another US AGM is around the corner. For this year we are rocking two ticket options – one for our Equity Punks, and a general entry ticket for anyone in the local community who would love to come and hang with us for the day.
Equity Punks – your $10 ticket fee will be refunded in drinks tokens, with a free can too, and you score early entry from 11AM to stroll around our site, get some food and drink and catch up with friends. You can also listen to our co-founders James & Martin's business speech!
General Entry – tickets cost $30 and are available here. Gates open at 2PM, and your ticket secures a can of our freshly brewed craft beer as you enter. Score!
Whichever ticket you hold we are offering a FREE shuttle bus from downtown to our brewery. Check the schedule of pick-ups and drop-offs below. You can combine the shuttle bus with parking at the locations listed, just check this link for further details – including the parking options that need to be purchased in advance.

Expect mind-blowing tunes and brilliant breweries to grace your AGM presence. This year we will have two stages; the brewery stage in our backfield and a more chilled area on the DogTap patio. We have a truly amazing line-up of bands and musicians across both, including Manchester Orchestra, Caamp, Waxahatchee, Diet Cig, Kevin Devine, Yowler, Van Dale, Souther, Counterfeit Madison, Parker Louis + WYD.
If you thought that list was something, check out the brewers and spirit makers we have invited along. All-day our Equity Punks and members of the Columbus beer community can enjoy freshly-poured beer from the likes of Urban Artifact, Little Fish, Branch & Bone, Olentangy Brewing, Evil Genius, Crooked Stave, Scofflaw, Voodoo Brewing, Land Grant, To Øl, B Nekter, Antiques on High, Middle West Spirits, Seventh Son, Nocterra Brewing, Cigar City, Mad Moon Cider, Decadent Ales, Fat Heads, Jackie O's, Pipeworks, Cloudwater, Crowns & Hops, Athletic Brewing and more.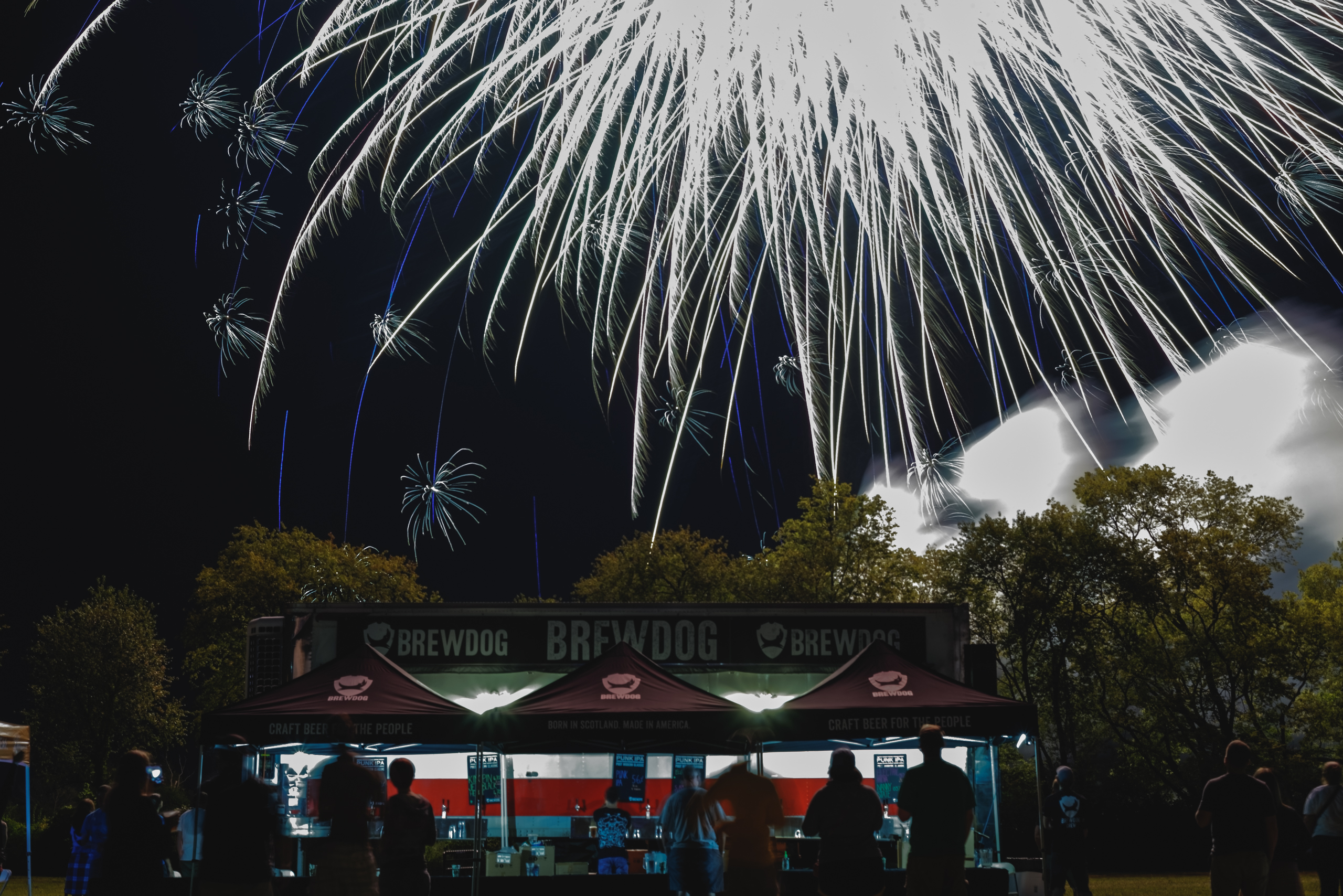 Plus we will of course be on-hand with our own beer, proudly brewed on site, and amazing additions from our friends at Hawkes Cider, BrewDog OverWorks and the BrewDog Distilling Co. There will also be over a dozen food trucks in attendance and we will – of course – be having the customary fireworks display on the backfield at around 8PM (check the time on the day).
So, if you would love to join us on Saturday August 24th in Columbus, Ohio and discover a bit more about what we are about – whether BrewDog Equity Punk or not – pick up a ticket and do just that. This is the fourth Annual General Mayhem USA and we can't wait for the weekend.
Equity Punks - pick up your tickets here
General Entry tickets are also available here!
See you there!