EQUITY FOR PUNKS USA – LESS THAN TWO WEEKS LEFT TO INVEST ON BREWDOG.COM!
You can invest in BrewDog USA Inc. by clicking here www.equityforpunksusa.com
As you read this, Equity for Punks USA is on the clock. There are less than two weeks remaining to join our craft beer community via brewdog.com (or to invest with credit/debit) and become an Equity Punk – the heart and soul of our company*. Equity Punks have a unique role to play at BrewDog, particularly in the land that continues to inspire us, as we get our craft beer to more parts of the United States than ever before.
Every penny invested in BrewDog USA helps our business grow for the benefit of our army of shareholders. Here's a run-down of some of the projects that money raised by our Equity Punks has given light to already – and a few things we have planned in the US in 2019!
Click here to discover more about investing in BrewDog.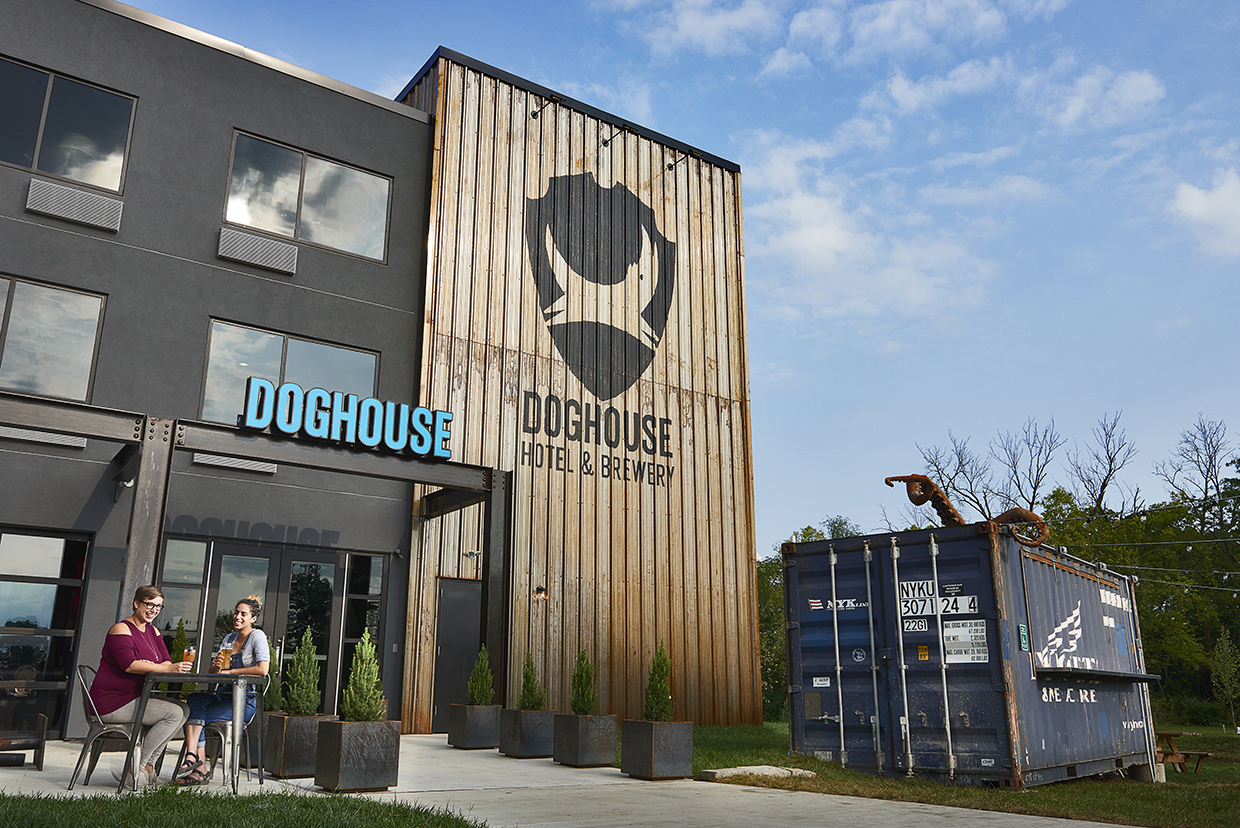 The DogHouse Columbus
Four months ago we threw open the doors to the 'hoppiest place on Earth'; the world's first crowdfunded craft beer hotel. With 32 rooms jam-packed with all things beery, The DogHouse Columbus is the number one destination for hop heads around the world.
Each room is decked out with a minibar packed with hand-picked brews and a beer tap to pour yourself a fresh pint as soon as you run dry. Not only that, but all rooms are en-suite, and include a built-in shower beer fridge for guests to sample hoppy delights as they scrub up, using hop-infused shampoos and soaps!
All Equity Punk investors also get first access for reservations as well as a discount on bookings. Check in to The DogHouse now!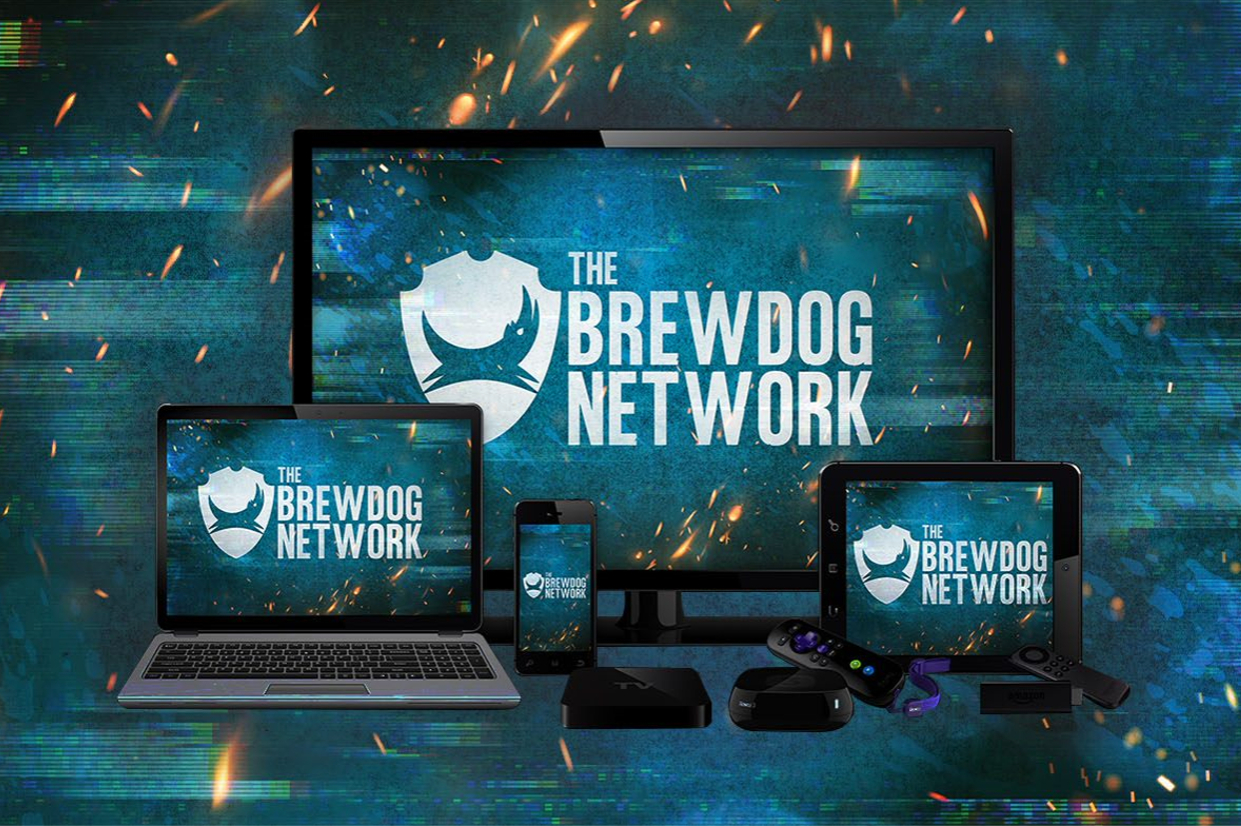 The BrewDog Network: DrinkTV
For three seasons we ripped up the airwaves with Brew Dogs, our TV show about craft beer that became the most downloaded show on its network. But as we prepared the fourth season, the suits got involved and canceled us. We decided there and then to get even by doing something no craft brewery had done before. Start our own TV Network. So we have.
With over 100 hours of fresh beery content at your fingertips, including 'Are You Smarter than a Drunk Person?' hosted by the awesome Alison Becker from Parks & Recreation, The BrewDog Network is a great pit-stop to further immerse yourself in the world of great craft beer, food and travel!
Head to TheBrewDogNetwork.com and start your free trial today!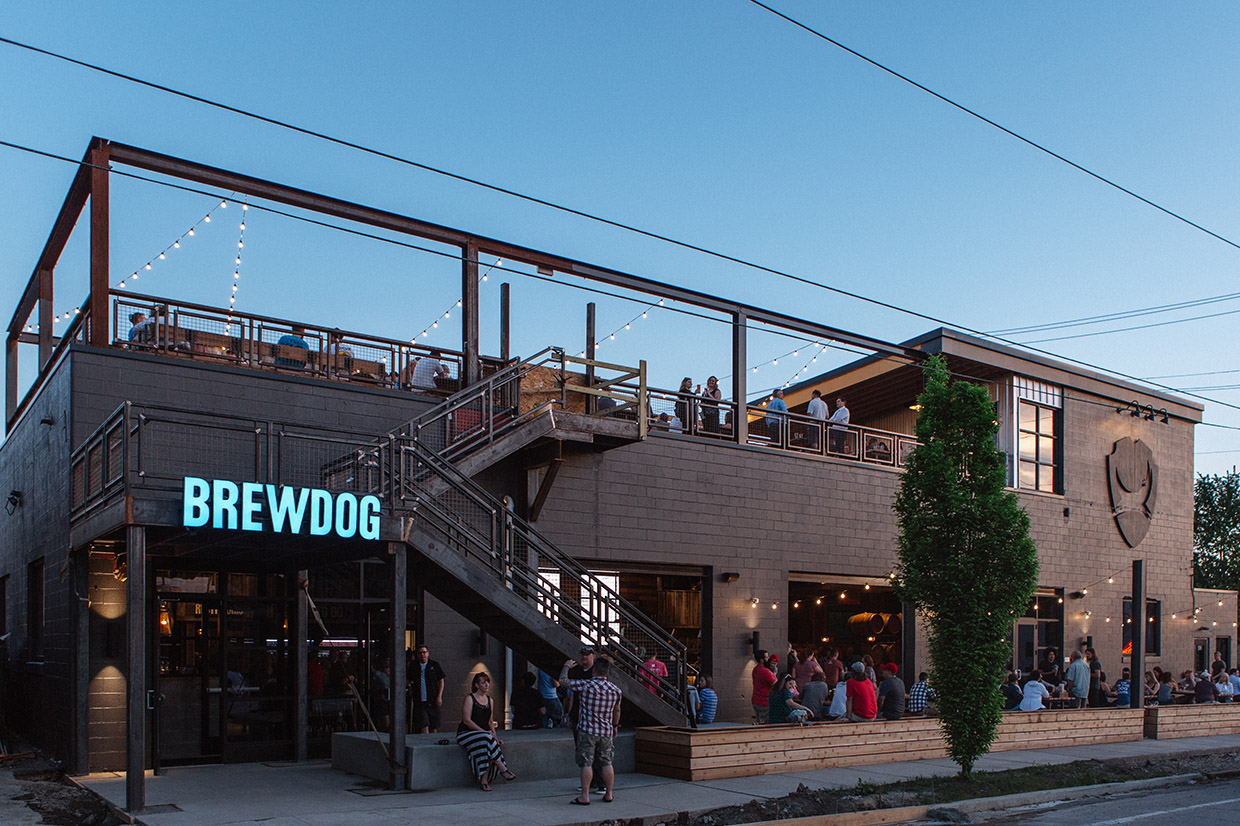 New Bars
With every penny raised in Equity for Punks USA being reinvested in BrewDog, we have a number of amazing plans in place for 2019, even though we are just a week or so into the New Year. We are going to start with adding to our fleet of US BrewDog Bars. And how.
First up, we are heading for the Queen City with BrewDog Cincinnati ready to open up in a few months' time. But we have plans way beyond our adopted home state. We are pledging that any city with more than 500 Equity Punks will make it onto to the top of our hit-list for BrewDog BrewPub sites in the United States. And what is that current hit-list?
Confirmed for 2019
- Cincinnati, OH
- Indianapolis, IN
- Toronto, ONT
Hit List
- Austin, TX
- Boston, MA
- Chicago, IL
- Cleveland, OH
- Detroit, MI
- Louisville, KY
- Nashville, TN
- New Orleans, LA
- New York City
- Pittsburgh, PA
- Washington DC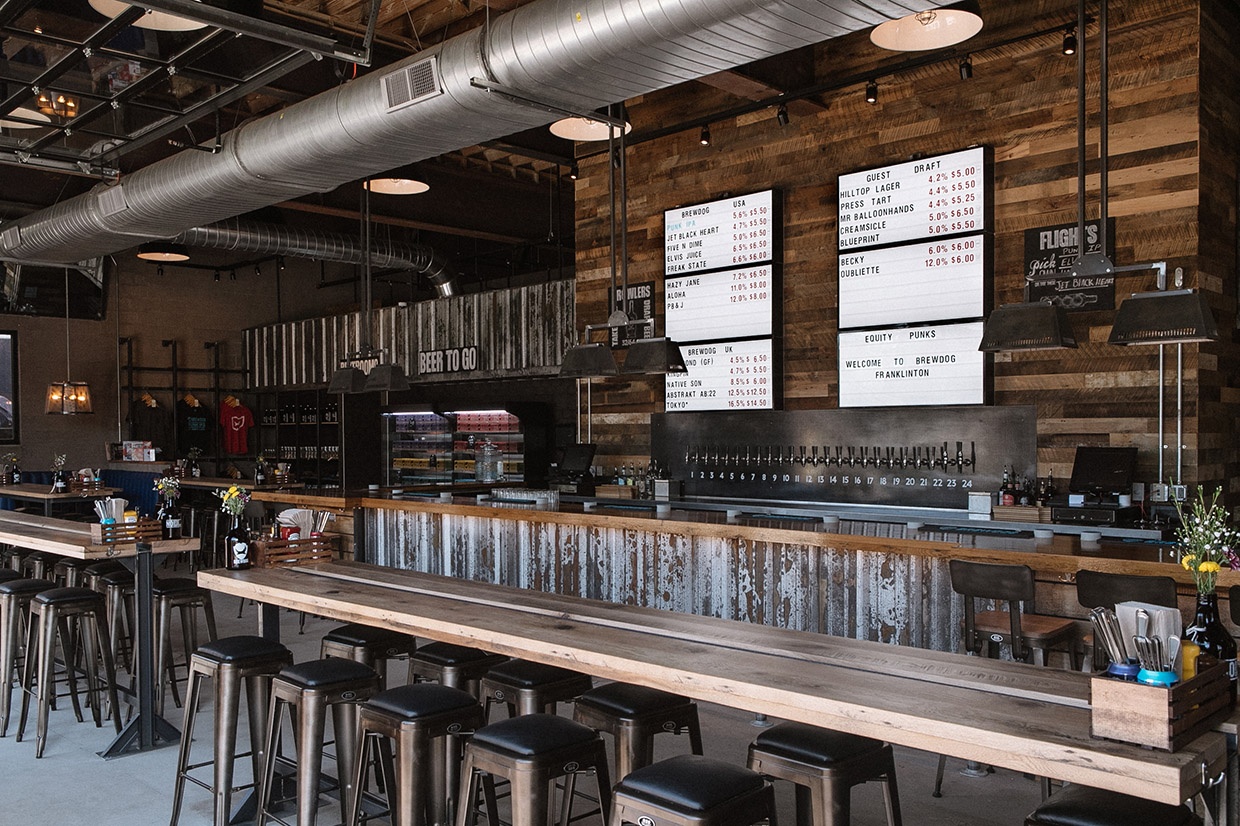 Increasing Distribution
Alongside these cities for BrewPubs, we are looking to get our Columbus-brewed beer into more parts of the US than ever. We currently distribute into nine states — Illinois, Indiana, Kentucky, Michigan, New Jersey, New York, Pennsylvania, Ohio and Tennessee. But for 2019 we are hoping to increase this by bringing BrewDog to more people including five new states and two new markets.
Columbus HQ Expansion
Investment from our amazing Equity Punks will also be used to expand our facility in Columbus by adding an automated kegging line there, giving us better performance and faster, fresher beer to everyone. We are also looking to fund research and development of incredible wild fermented masterpieces at our stand-alone sour beer brewhouse, OverWorks USA. Be very excited about this one!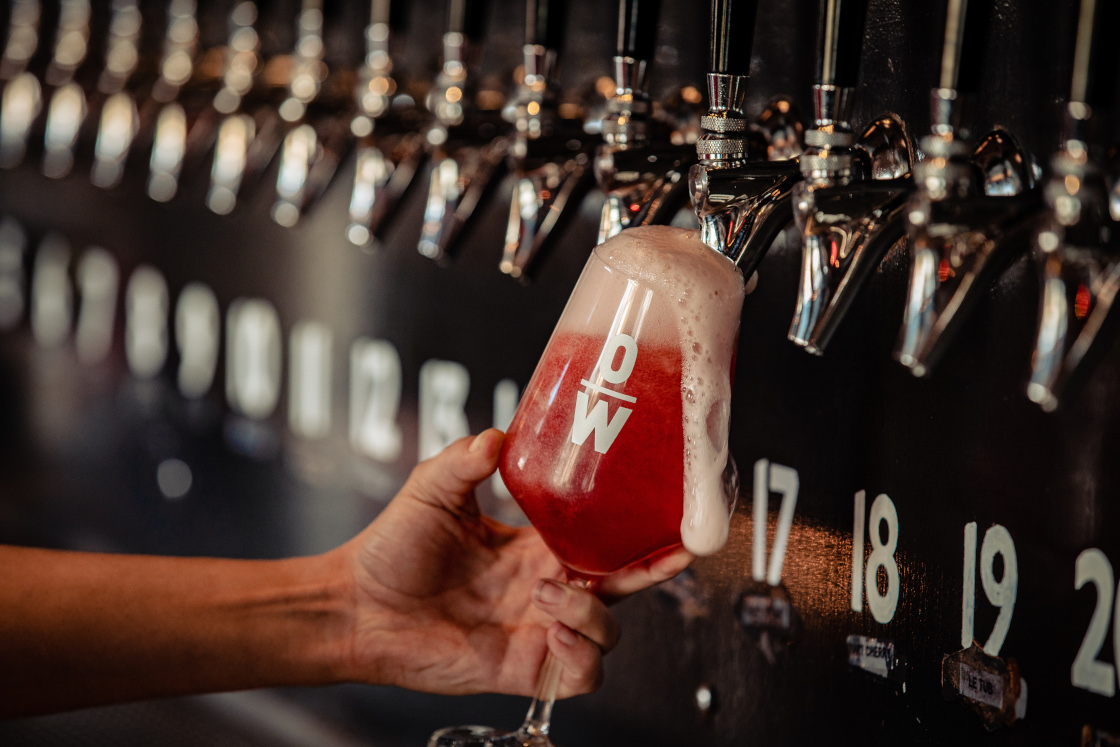 You can buy a part of BrewDog USA for just $50. Alongside joining our epic community these are some of the other perks of becoming a BrewDog USA Equity Punk:-
• Lifetime discount in all of our BrewDog Bars of 5%
• Lifetime discount in our US online shop of 10%
• 10% discount on standard rooms at the DogHouse, Columbus
• Free Equity Punk ID card with bar discount electronically stored
• A free, signed copy of our book Craft Beer for the People
• A free birthday beer, every year, on us
• An invite (with a +1) to our amazing annual #PunkAGMUSA
• Membership in the Renegade Brewing Collective
• Preview nights at every new BrewDog Bar opening
• A chance to join our Overworks Overlords USA Club and/or the DogHouse Club
And you now have less than fourteen days to get involved in all of this via brewdog.com.
*Don't worry if you miss the January 22 deadline! Our pals at Crowdfunder will be hosting the raise from Jan 23 to Feb 21...just without the option for credit/debit payment.
Got a question about investing in BrewDog? No sweat! Drop our Equity Punk Rangers a line on equitypunksusa@brewdog.com and we'll get back to you as soon as possible.
You can invest in BrewDog USA Inc. by clicking here www.equityforpunksusa.com