BREWDOG KENNELS IN THE US OF A!
You can own a piece of BrewDog USA! Learn more about our Equity for Punks program!
Since our first BrewDog Bar opened in 2010 we have proudly made them beacons for amazing beer. But we want to go further still. We are going to change expectations of beer in the heart of great cities - by giving people somewhere to stay they feel truly at home. The Kennels build on the concept of our award-winning DogHouse hotel, combining incredible hotel amenities with amazing craft beer experiences.
BrewDog Kennels are city center mini-hotels located above our BrewDog Bars. Our first Kennels opened in Aberdeen, Scotland in 2019. Now you can experience the best of craft beer in downtown Columbus with a stay in our Short North Kennels.
You can find out more and book to stay in the first American BrewDog Kennels right here.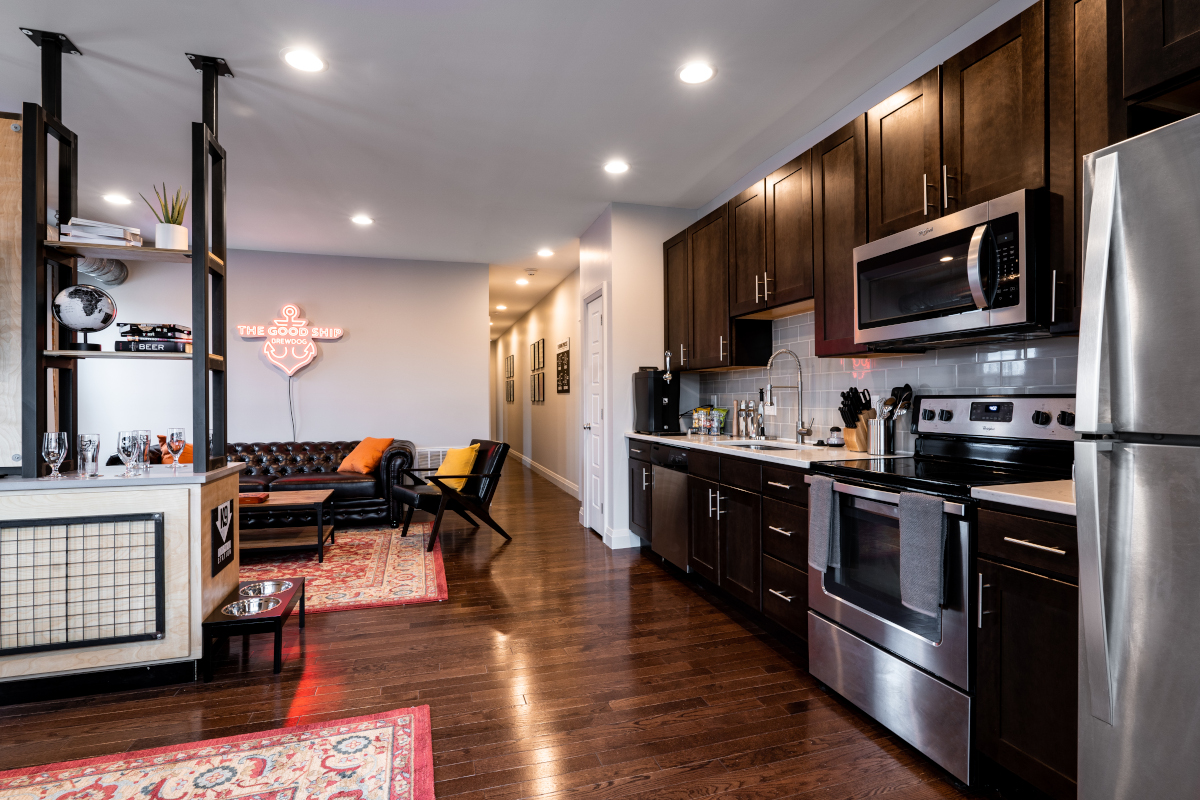 The rise of craft beer has led to many things, but fundamentally it has changed the way people experience beer on their travels. Every unfamiliar city has incredible beer to be discovered if you have a base around which to center your adventures. The BrewDog Kennels are that base - a place in which you can hunker down and get the lay of the land, all while enjoying draft craft beer and food delivered to your room, amidst a host of other epic features.
2 bedroom, 2 bathroom suites with full kitchen, dining, and living areas
Snag your welcome pint of craft beer as you check-in at BrewDog Short North
Order from the Short North food menu delivered to your room
Draft beer from any BrewDog USA tap in your room via a super-fresh growler delivery
BrewDog coffee for those early mornings
A record player, selection of vinyl, and guitar in every suite
All suites fully dog-friendly with dog beds and treats for your companion
And, of course, our legendary Shower Beers!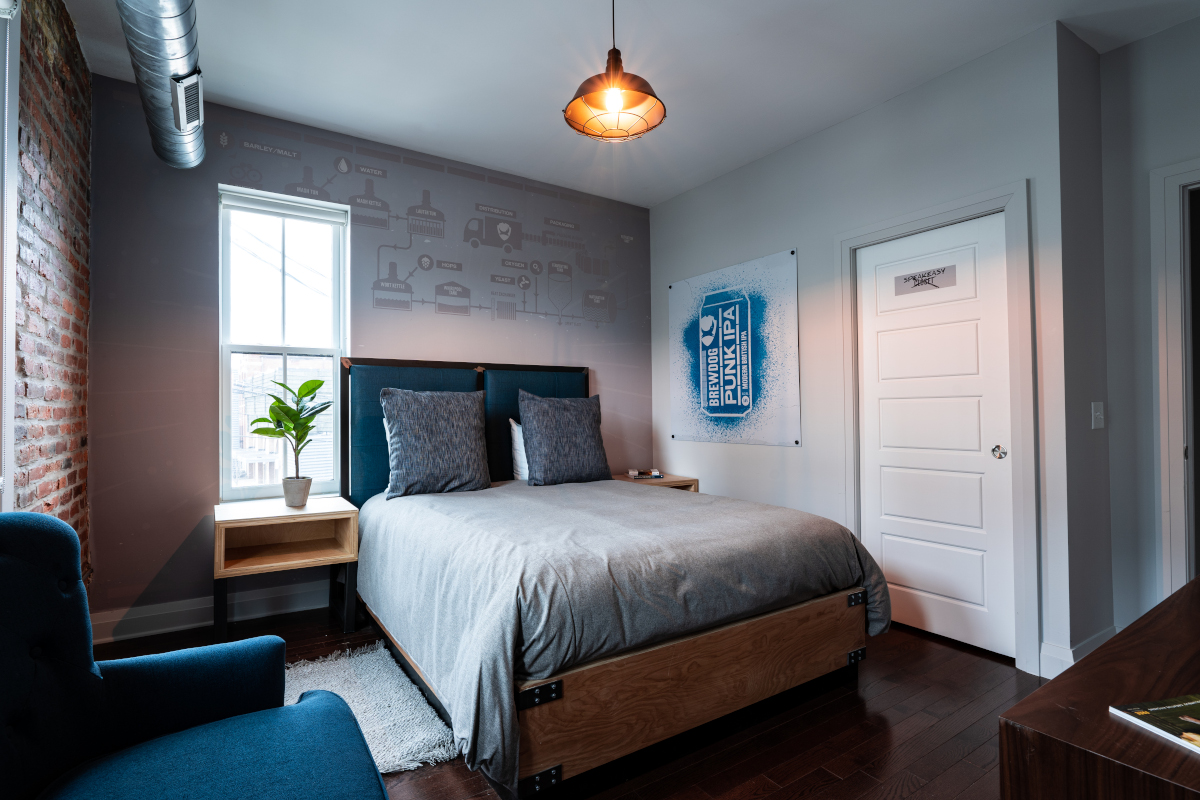 You can make a reservation in one of our two-bedroom Kennels here. We can't wait to show you a new side of our city with this new take on beer travel.
Want to get a 10% discount any time you stay with us? Or early access to future BrewDog Kennels and events? Buy a share of BrewDog USA to become an Equity Punk investor!